Advisement
About Advisement
Purpose
From your application to your graduation, academic advisors are here to support your success at UNM–Los Alamos. We can guide you as you investigate degree programs and career options, and assist you to achieve your goals. We can also support you if you experience academic difficulties, and help you identify resources on campus and in the community. 
Academic advisors are available to ALL prospective and current students, regardless of their enrollment status, to help with course selection, academic and career questions, and transfer information. To schedule an appointment with an advisor, contact Student Services: Building 1, or (505) 662-5919.
Benefits for Students 
Academic advising is a key component of college planning and success. Your advisor can serve as a guide for picking classes that will count toward your degree. This is especially important if you are planning to transfer to a 4-year program. Advisors also support you during the semester, when the workload gets difficult to manage or life events interfere. Advisors can also help you look ahead at graduation to prepare for transferring or for job searching.
---
FAQs
You can use the
LoboTrax
degree audit tool in to review your degree requirements. Then compare the required courses you still need to the
Class Schedule
to see what options are available each semester and which ones fit your desired time frame. Bring your tentative schedule to an advisor for review and recommendations.
The General Education curriculum empowers students to face a rapidly changing world with the ability to frame questions and solve problems. Complementing the major, General Education courses provide a set of strategies: communication, critical thinking, information analysis, quantitative skills, responsibility towards local and global communities. Students develop these strategies from different angles by taking one or more courses (usually numbered at the 1000- and 2000- levels) in each of the areas of study of the General Education curriculum. Some General Education courses involve students directly in addressing crucial problems through undergraduate research, race and social justice analysis, global awareness, community engagement, and innovation. By providing a base of knowledge and flexible tools for thinking, General Education courses equip students for success throughout their education and after graduation. You can learn more about them
here.
UNM–Los Alamos offers free Accuplacer placement tests for math and English. Learn more about the tests and how to schedule them
here.
If you do not have any holds on your account, you can register in
LoboWeb
through the Registration Portal. You can either search for classes within the portal or enter the specific Course Registration Numbers (CRNs) for the courses you have selected from UNM–LA's
Class Schedule
(recommended). You can make changes to your registration by adding or dropping a class in the same way. Be sure to check
Enrollment Deadlines
when making changes after the semester has begun.
A CRN (course registration number) is the unique number for a specific class on a specific campus. If you select the right class but on the wrong campus—for example, CLST1110 Greek Mythology at UNM–Albuquerque instead of at UNM–Los Alamos—you may be billed at a much higher tuition rate.
This is a question we encourage you to discuss with your academic advisor or a career advisor. The answer will depend on many factors, including your long-term career goal, your interests, and the level of education you intend to complete. See our current list of degree programs in our
UNM-LA Academic Catalog
.
Many of our majors form the foundation of other majors in 4-year programs. For example, a student who wanted a bachelor's degree in chemistry could start with our associate's in science, and then transfer to UNM–Albuquerque to finish a chemistry program. Additionally, you can easily complete your
General Education
requirements for any degree while you're at UNM–Los Alamos. Talk to your advisor to determine what route is best for you.
Before changing your major, be sure to discuss your new degree plan with your academic advisor so that you are fully informed about your new major's requirements, pre-requisites, time to completion, impact on financial aid, etc. Once you've made the decision to change your major, fill out the
Change of Major
form and submit it to your advisor for processing.
A catalog year refers to the requirements in the catalog issue in effect at the time of a student's admission into the college or school from which they are seeking a degree. For example, if a student is admitted to UNM–Los Alamos in Fall 2020, the requirements listed in the
Academic Catalog
at that time for their major are the requirements they will need to fulfill in order to graduate. Students may also request to follow the requirements of a catalog after their admission year as long as the program name has not changed. See your academic advisor for more information.
Unofficial transcripts may be requested and printed for you in person in the Student Services Office. You must present a photo ID to receive it.
Official transcripts can be requested through Parchment, UNM–LA's
online transcript processing service
. Use LoboWeb or visit the UNM Registrar's website to submit your request. Official transcripts cost $10 and are paid for through the Parchment website.
Several different kinds of holds exist:
Admissions holds are applied to your account if your file is missing an important admission document (e.g., final high school transcript, official college transcript, etc.). Contact Student Services for more information: 505-662-5919 or unmlainfo@unm.edu.
Advising holds are applied to all degree-seeking students' accounts every semester to prompt them to speak with an academic advisor before registering for the upcoming semester. Contact Student Services or your advisor for more information or to schedule an appointment.
Bursar holds are applied to your account when a bill or scheduled payment is overdue. See your account in LoboWeb or contact the Cashier's Office at 505-663-3416 for more information. If you have financial aid questions, contact the Financial Aid office at 505-662-0341.
Please call the Student Services Office at 505-662-5919. The front desk staff have access to all of the advisors' calendars and can schedule an appointment for you in real time. If you have an active Net ID, you may also use LoboAchieve to look up individual advisors and schedule your appointment in any available slot on their calendar.
Yes! All UNM–Los Alamos students are welcome to meet with an advisor. Academic advisors can help you select courses of interest to you, guide you toward a degree if you wish, provide career services, and much more.
Advisors' offices are located in the Student Services Office in
Building 1
. This building is located just north of the plaza area at the middle of campus. See the Campus Map for guidance.
---
Staff & Contact Information
Academic advisors provide guidance through the admission process, degree and course selection, and registration. Advisors also assist with changing a major, following up on instructors' early alerts, filing graduation petitions, and planning for further education or employment. Advisors help resolve registration errors, too. Degree-seeking students must meet with an advisor before registering for each semester to check that their chosen classes will continue to make progress toward their degrees and to have their advising hold lifted. 
 All academic advisors can work with students in any major. The best strategy for your success is to meet with the same advisor every semester. Working consistently with one advisor comes with the following benefits: 
You can form a supporting relationship; 
You will have a regular contact to ask questions; 
You will work with someone who knows your academic history
Student Success Manager
Tony Gallegos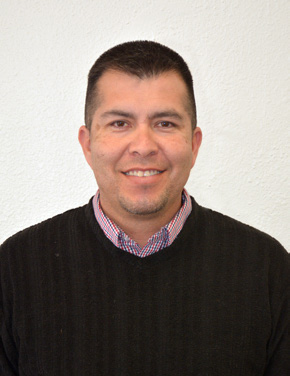 Tony Gallegos has a Bachelor's degree in Sociology and Criminology from Adams State University and over 8 years of experience in higher education. He specializes in academic advisement and Accessibility Services under Section 504 of the Americans with Disabilities Act (ADA). He recently completed the Global Career Development Facilitator certification, and can help with your career planning needs. Outside of work, he can be found fly fishing local rivers and streams, or mountain biking New Mexico's single track trails. 
Concentrations: manages academic advising, student success initiatives, and absence notifications; offers career exploration services; provides ADA accommodation services and manages accessibility issues; oversees Crisis Resources; coordinates Community Internship Collaboration (CIC), Summer Bridge, and Student Ambassador programs
Phone: 505-663-3406 
Email: jtgallegos@unm.edu
Student Success Specialist, Sr. 
Grace Willerton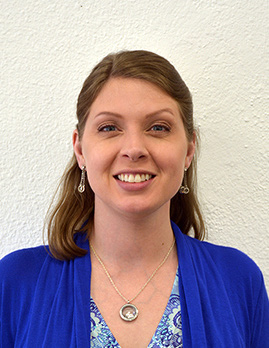 Grace Willerton has a Bachelor's in University Scholars-Psychology from Baylor University and graduate coursework in counseling from UNM. She has a Global Career Development Facilitator certification and has served as a career and academic advisor since 2012. The start of her career was teaching high school math and special education in New Orleans and Denver before returning home to Los Alamos. Grace is inspired by her students' stories and is most excited to help them find the path to reach their dream jobs. She loves to sing for the LA Big Band and her church, dance to any music, and get outside with her family. Fun fact: Grace is an identical twin, and her sister lives in Los Alamos, too. If you see one of them, say hi either way—they'll both say hi back! 
Student Success Specialist, Sr. 
Coco Rae has a Bachelor's in English from Carleton College and a Master's in Liberal Arts from St. John's College. Prior to joining UNM-LA Student Services as a Student Success Specialist, for over 15 years she taught history and literature in grades 7-12 as well as adult education. She is a fourth-generation educator and is happiest working with students, and especially enjoys seeing where they go in life after college. She loves to travel and to hike (often combining both), and has visited over 45 countries. Her first job out of college was running cattle in Montana. 
Concentrations: provides academic advising; co-coordinates Community Internship Collaboration (CIC) program; recruitment; produces Student Services newsletter
Recruiter for: Jemez Valley High School, Coronado High School, Peñasco High School, Walatowa Charter High School, Questa High School, Mesa Vista High School, Cuba High School, Escalante High School
Phone: 505-661-4692 
Email: cocorae@unm.edu
Student Success Specialist
Concentrations: provides academic advising; coordinates recruitment, College Days, and campus visits
Recruiter for: Española Valley High School and Pojoaque Valley High School
Phone: 505-661-4690 
Email: torres23@unm.edu
Office Contact Information 
Student Services Office
(505) 662-5919 
Building 1 
4000 University Dr., Los Alamos, NM 87544 
Open Monday through Friday, 8:00am - 5:00pm 
Closed on the following holidays: 
Martin Luther King, Jr. Day (January) 
Memorial Day (May) 
Independence Day (July) 
Labor Day (September) 
Thanksgiving (2 days, November) 
Winter Break (approx. 10 days, December/January) 
---
The Process
Student Responsibilities
Mandatory Meetings
Each semester, all degree-seeking students, including new freshmen and transfer students, must meet with an academic advisor to discuss their degree plans and progress. Advisement holds are placed on the accounts of all students in degree programs. Holds will prevent students from adding/dropping classes, accessing transcripts, or other activities in LoboWeb. During the mandatory semester advisement meetings, advisors lift the holds, and students are then able to register for classes.
Scheduling Appointments 
To schedule an appointment with an advisor, please call the Student Services Office at 505-662-5919. The front desk staff have access to all of the advisors' calendars and can schedule an appointment for you in real time. If you have an active Net ID, you may also use LoboAchieve to look up individual advisors and schedule your own appointment in any available slot on their calendar. See instructions for "Schedule Appointments Using LoboAchieve" below.
Preparation 
Students are expected to know their degree requirements and be invested in their class selection. You should use your Degree Audit in LoboWeb and the Class Schedule online or in our Academic Catalog to prepare a tentative schedule before your advising appointment. See "How to Prepare" below. 
Viewing Holds 
To view your holds: 
Log into myUNM and access LoboWeb. 
From the Student menu, click Registration & Records Menu.
Click Registration (Add / Drop), Course Search, Check for Holds.
Open the Registration Portal.
Then click Check My Registration Status.
Select the semester you want to review. Then click Continue.
Your Registration Status should show green checkmarks, if you have no holds and are able to register. If you have an admission or advising hold, schedule a meeting with your academic advisor to determine how to resolve it. Any bursar holds must be resolved through the Cashier's Office. 
Graduation Processing 
It is the students' responsibility to know their degree progress and work with their division chairs and program directors to complete the coursework in a reasonable time frame. When you are planning for your final semester of your degree, you will need to submit a Graduation Petition to your advisor. This form will initiate a review of your courses and degree requirements and set up the awarding of your degree when all the requirements are complete. 
---
Meeting Your Advisor
New or Prospective Student Meeting 
Schedule an Appointment with Student Services 
To schedule an appointment with an advisor, please call the Student Services Office at (505) 662-5919. The front desk staff have access to all of the advisors' calendars and can schedule an appointment for you in real time. If you have an active Net ID, you may also use LoboAchieve to look up individual advisors and schedule your own appointment in any available slot on their calendar. 
New Student Orientation
Student success at UNM–LA begins with our New Student Orientation sessions, designed to answer all the typical questions new students have about our campus. All students are required to attend a New Student Orientation session, live or online. The orientation information will provide you with all the need-to-know essentials to help you be successful and to navigate our campus electronically and in person. In order to have your orientation hold lifted, you must either sign in during our live sessions or complete the online survey after watching the four (4) videos. 
All students are also required to complete the Grey Area training each year. In your first year, this will be a live session. In subsequent years, you will be sent a link to an online refresher training. A session of Grey Area training is included in the live New Student Orientation session. This material is not included in the online session of New Student Orientation, so students choosing this option will need to attend a separate Grey Area training within their first year of attendance at UNM–LA.
Navigate the Semester 
Navigate the Semester (PDF) is a guide to basic myUNM and LoboWeb functions, financial aid, and UNM–LA resources you will need to start your first semester. Review this booklet very carefully and refer to it for guidance on registration, paying bills, maintaining satisfactory progress, ordering books, and using printing services on campus
College Dictionary 
College Dictionary (PDF) is a list of common terms used at UNM–LA and many other colleges. Review this list very carefully and refer to it when reading documents from UNM–LA (e.g., admissions emails, the UNM–LA website, New Student Orientation handouts, course syllabi, etc.) 
Picking a Major 
Your major, or field of study, is also your degree. You should choose it based on your interests and preparation for your long-term or career goals. Picking one is often a challenge. You can (and should) discuss the best choice for your goals with your academic advisor in your first meeting and throughout your education. If you need more information about our degrees, please see the  Academic Catalog.  
If you would like assistance determining your interests and long-term goals to help pick a major, please schedule an appointment with our Career Services advisor. See our Career Services website for more resources. 
Placement Information
UNM-LA uses ACT, SAT, or Accuplacer scores (taken within the last five years) to identify your skill level in reading, writing, and math. These are used to determine where you will be most successful in starting your English and math classes. Discuss your scores and starting placement with your academic advisor. 
Students can take Accuplacer assessments in the Student Services office in Building 1. See our Placement Testing webpage for more information and resources. 
Returning Student Meeting

Schedule an Appointment with Student Services 
To schedule an appointment with an advisor, please call the Student Services Office at 505-662-5919. The front desk staff have access to all of the advisors' calendars and can schedule an appointment for you in real time.
OR 
Schedule an Appointment using LoboAchieve 
LoboAchieve is an advising application that allows students to schedule appointments with advisors and review advising session notes.It's a good idea for students to review their LoboAchieve notes before meeting with their advisor. Advisors also use this tool to manage their appointment calendars and to enter advising session notes that can be shared with other advisors as needed. 
Students can schedule an appointment by looking up their advisor through LoboAchieve. Follow the steps below:
Log into loboachieve.unm.edu with your Net ID and password, or log into myUNM and click on LoboAchieve, located under Academic Resources. 
From your Home screen, click Schedule Appointment on the top left of the screen. 
You can view the UNM-Los Alamos Student Services advisors' available appointments by day or week. Select an appointment time with an advisor. 
In the description box, include the following information:


Your student ID number 
Phone number 
Appointment type: face to face, phone or Zoom 
Reason for appointment 
Click Schedule. The appointment should now appear on your LoboAchieve main page. 
Log in to your LoboMail to confirm your appointment.
Incoming Transfer Student Meeting 
Schedule an Appointment with Student Services OR using LoboAchieve 
All transfer students should schedule a meeting with an academic advisor to review your previous coursework and your current degree plan. If you are transferring to UNM–Los Alamos with fewer than 26 hours of acceptable college work, you are considered a freshman transfer student. To schedule an appointment with an advisor, please call the Student Services Office at (505) 662-5919. To schedule using LoboAchieve, see instructions above. 
Transfer Articulation 
Academic credits for courses completed at other post-secondary institutions can be transferred to UNM–Los Alamos if: 
A grade of D or better was earned in the course,
The postsecondary institution is appropriately accredited, and
UNM or UNM–Los Alamos offers an equivalent course as determined by the appropriate individual(s).
As an incoming student to UNM–LA, you likely have many questions about the credit you will receive for previous college coursework elsewhere. You can review the UNM Transfer Equivalencies website for a list of courses previously transferred from your college and the equivalent credit those courses have been given at UNM. If your courses or previous colleges are not found on this list, see your academic advisor for an unofficial review. Note that an official determination of transfer coursework will be made once your official transcripts have been received and processed.
When you submit your official transcripts for admission, we will enter them in our computer system for transfer articulation. If any of your courses are not articulated cleanly (to a directly equivalent course), you can request a review from the specific department (e.g., biology, history) for the course at UNM–LA or Main Campus.
---
How to Prepare for Your Advising Appointment 
Tentative Schedule 
You can use the LoboTrax degree audit tool in LoboWeb to review your degree requirements. Then compare the required courses you still need to the UNM–LA Class Schedule to see what options are available each semester and which ones fit your desired time frame. If you are on financial aid, be sure to check that you have enough credits to fulfill your aid requirements. Use a Schedule Planner worksheet to map out your courses and write down registration information (e.g., CRNs, course numbers and names, etc.) for them. Bring your tentative schedule to your advising appointment for review and recommendations. See UNM's General Education curriculum website for information about courses that meet each category's requirements. 
Long-Term Planning 
From your first meeting with an advisor, you should start planning for the completion of your degree and your goals beyond graduation. Your advisor can help you create a Semester-by-Semester Planner template for your coursework to complete an associate's degree. You should review this plan when selecting your courses each semester and when meeting with your advisor. Any changes that need to be made to your plan can be discussed in your advising appointment. 
While you plan for each semester, you should also consider how each semester's courses fit into your larger goals, whether that is pursuing a bachelor's degree or seeking employment or both. If you intend to pursue a bachelor's degree, you should compare your Semester-by-Semester Planner and associate's degree requirements with your intended bachelor's degree requirements to see which courses will count for both degrees. Your advisor can help you do this.
If you are planning to seek employment when you graduate, you should plan to take field-specific courses or participate in internships along with your coursework to develop your marketable skills for the industry of your choice. You may consider adjusting the number of courses you take during the semester to make room for internships or part-time employment. Discuss opportunities with your advisor to create balance in your schedule.
---
Academic Progress 
Early Alerts 
An Early Alert is a notification from an instructor and/or your advisor, warning students who may be in danger of failing one or more courses and identifying the instructor's concerns. If you receive an Early Alert or are struggling in any of your classes, speak to your instructor first. Instructors are your best resource for success in your classes. If you need further assistance in catching up, make an appointment to meet with an advisor.  
Available resources include tutoring, advising, workshops, campus involvement, the Learning Resource Center, and the Academic Support Center (ASC). We are all here to support you. 
Satisfactory Academic Progress
In accordance with federal regulations, UNM is required to have a policy and a procedure for measuring the academic progress of students. Student academic progress is reviewed at the end of each academic year for programs at least two years in length. For programs shorter than two years in length, academic progress is reviewed at the end of each semester. Satisfactory academic progress is reviewed each semester for students who are within 23 credits of the maximum time frame allowed. For more information, contact your academic advisor or the director of financial aid.
GPA Calculation 
You are responsible for maintaining your GPA and meeting qualifications for your degree, scholarships, internships, or other opportunities. Most instructors do not post grades regularly throughout the semester.  
You can view your semester and cumulative GPAs in LoboWeb. Click on the Student tab, then click on Registration & Records, and then click on Unofficial Transcript. These averages are updated approximately two weeks after the end of each semester. 
To determine your approximate grade in each course, you should keep track of the grades you receive on assignments, quizzes, etc., and use your syllabus to determine your overall grade throughout the semester. 
To determine the points your course grade will earn toward your GPA, you can use the following formula:    # of credit hours X number value of grade. To determine your overall GPA for a semester, add up these value points for all the classes you took in a semester. Then divide by the number of credit hours you took. Use this chart to help you. Or see the GPA calculator on UNM's Life Hacks website.  
---
Forms, Tools, and Useful Links
Forms
Enrollment Authorization form – During Term (PDF) 
Enrollment Authorization form – After Term (PDF) 
Enrollment Authorization form – Drop (PDF) 
Enrollment Authorization form – University Withdrawal (PDF) 
Grade replacement instructions (PDF) 
Tools
Schedule Planner worksheet (PDF) 
Semester by Semester Planner (PDF) 
Scheduling an Appointment in LoboAchieve (PDF) 
---
Useful Links 
New Student Orientation – registration form (OneDrive) 
NSO Online – online presentations 
Summer Bridge Program (UNM-LA) 
First Year Experience (UNM-LA)
Transfer Equivalencies (Main Campus) 
LoboTrax Degree Audit (UNM-LA)
General Education Curriculum (Main Campus) 
Enrollment Cancellation (UNM-LA)
Registration Forms (Main Campus) 

Transcript Request (Main Campus) 
UNM Students Lobo Learning Hacks
---