Visit Us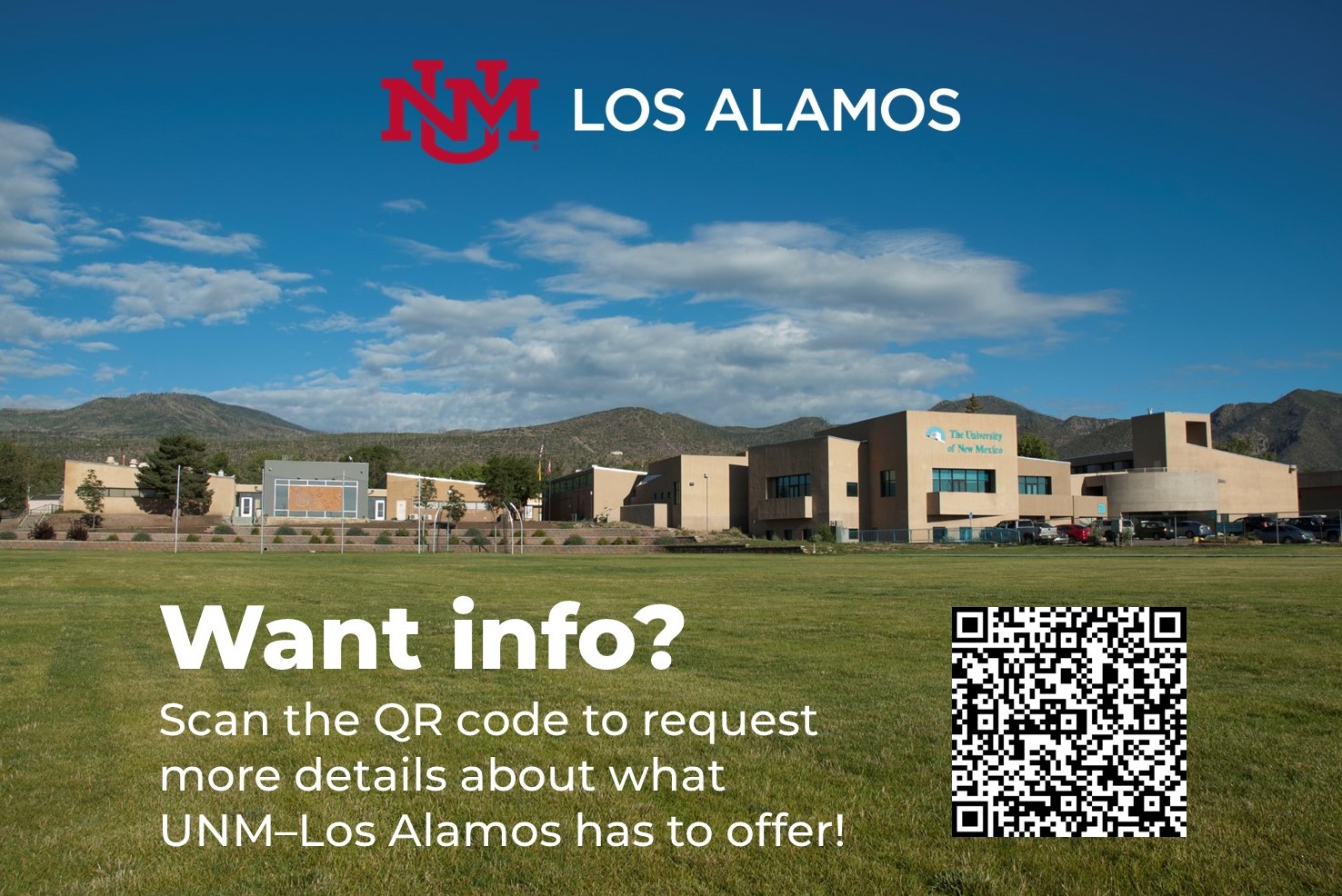 There is no better way to get a feel for UNM Los Alamos than by visiting our campus in person. We encourage you and your family to visit us on campus for a campus tour, individual appointment or to join one of our  College Days.
To schedule an appointment, call Student Services at 505.662.0332.
College Days
College Days provide area middle and high school students the opportunity to visit our campus and participate in a condensed  college day. You will get a tour of campus, meet members of the administration, and participate in several short college classes.
To find out more about our College Days, contact Student Services at 505.662.0332.
Driving Directions
From Espanola and Within Los Alamos County (Northern NM):
Take the Los Alamos Highway (Highway 502) past Highway 30 and up the main hill road (do not take the White Rock or Truck Route exit). You will pass Los Alamos airport and come to a "Y" when entering Los Alamos. To the left is Trinity Drive; to the right is Central Avenue. Either one will eventually get you to Diamond Drive. If you take the left leg, stay on Trinity until you reach the stoplight by Los Alamos Medical Center.
At Diamond Drive, take a right on Diamond and get on the left lane immediately. On your right you will see Los Alamos High School and on your left is the entrance to UNM Los Alamos. Turn left on University Drive, just past the grass field.
From Albuquerque/Santa Fe (Central/Southern NM):
Take I–25 to Santa Fe. Then from Santa Fe, take Highway 285 north all the way to Pojoaque. In Pojoaque, at the intersection by the "Cities of Gold" Casino, take the Los Alamos exit, Highway 502. If you stay on Highway 285 you will end up in Espanola.
Then follow the directions from Highway 502 listed above.
Tour our EMS and Welding classes: