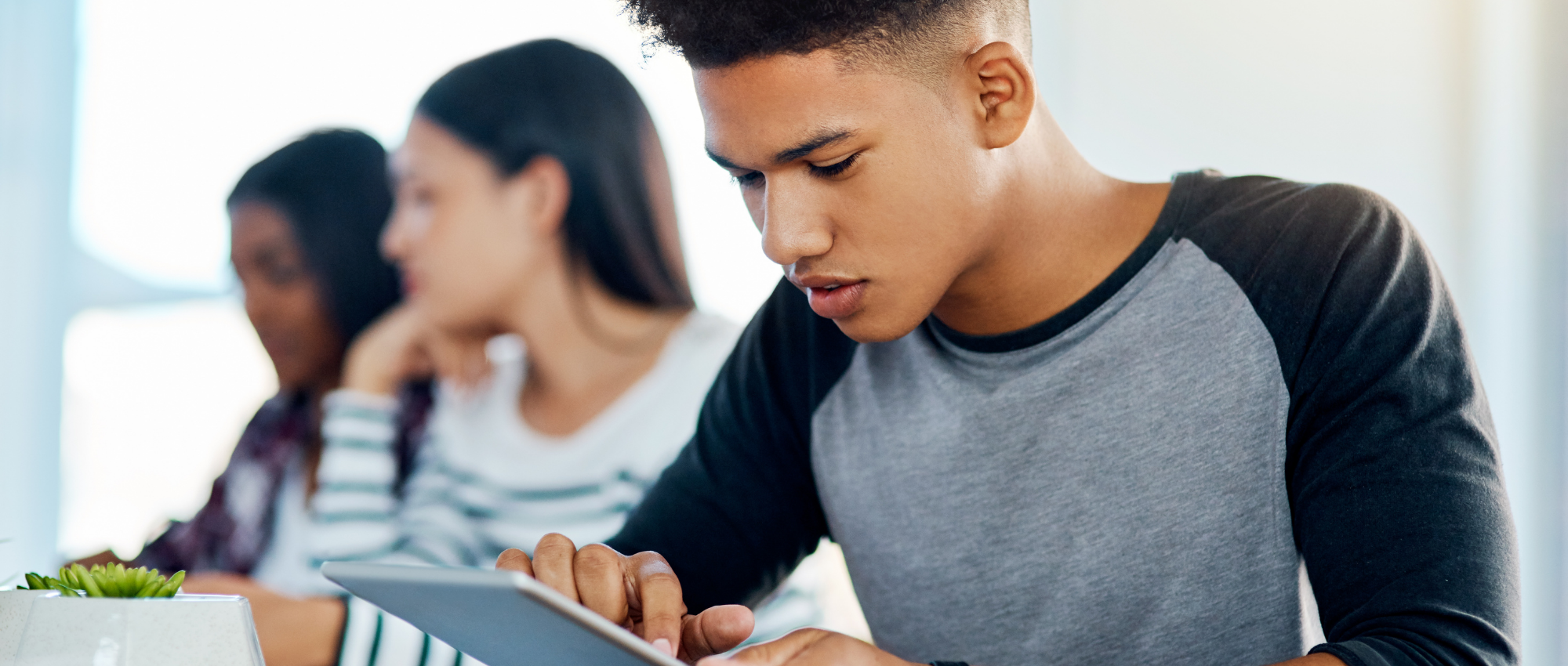 Academic Support Center (ASC)
The Academic Support Center (ASC) offers a range of services to supplement UNM-LA's academic programs. ASC organizes and hosts homework/study groups, review sessions, and workshops, while offering additional course resources and various types of extra help and academic support (drop-in, by appointment, and online). Services cover a wide range of academic subjects and special arrangements may be made for those subjects not currently covered. We now offer tutoring for students who need assistance navigating their online classes.
The ASC is now open in-person and Online!

Location
ASC is located next to the Student Center, on the top floor of Building 2.
Support for Online Learning
Open Zoom Hours every Wednesday and Friday from 10 AM – 11 AM. If you have questions about Learn, MyLab, Mastering, Aleks, or any other software involved with your online classes, join Kevin via Zoom at:
https://unm.zoom.us/j/92245965266

Learning/Support Staff
Academic Coaches
This year we are introducing Academic Coaches to the ASC. They will provide the supplemental instruction in Math and English and advising on transition to academia, discipline advising, and academic skills as well as engage with students in activities to discover the connection between college disciplines and careers and to develop college and career readiness skills.
Ayla Attanasio will be in the ASC on Wednesdays from 10 a.m. -12 p.m. and 1 p.m. -4:30 p.m. and will help students virtually on Tuesdays, Wednesdays, and Thursdays from 2 p.m. - 4:30 p.m.. 
Lee Libby will be available in the ASC on Tuesdays from 10 a.m. -11 a.m. and 3:30 p.m. - 5 p.m. and Thursdays from 10 a.m. -11 a.m. and 1:30 p.m. -5 p.m. and will help students virtually on Mondays from 3 p.m. -6 p.m.


UNM-Los Alamos Online Tutorials:  bit.ly/2ZW8pc0
ASC Schedule
Use the calendar below to see drop-in academic support hours, homework/study group meetings, and upcoming events. Click on an event to see more detailed information, including end times and locations. Additional tutoring options may be available by appointment.