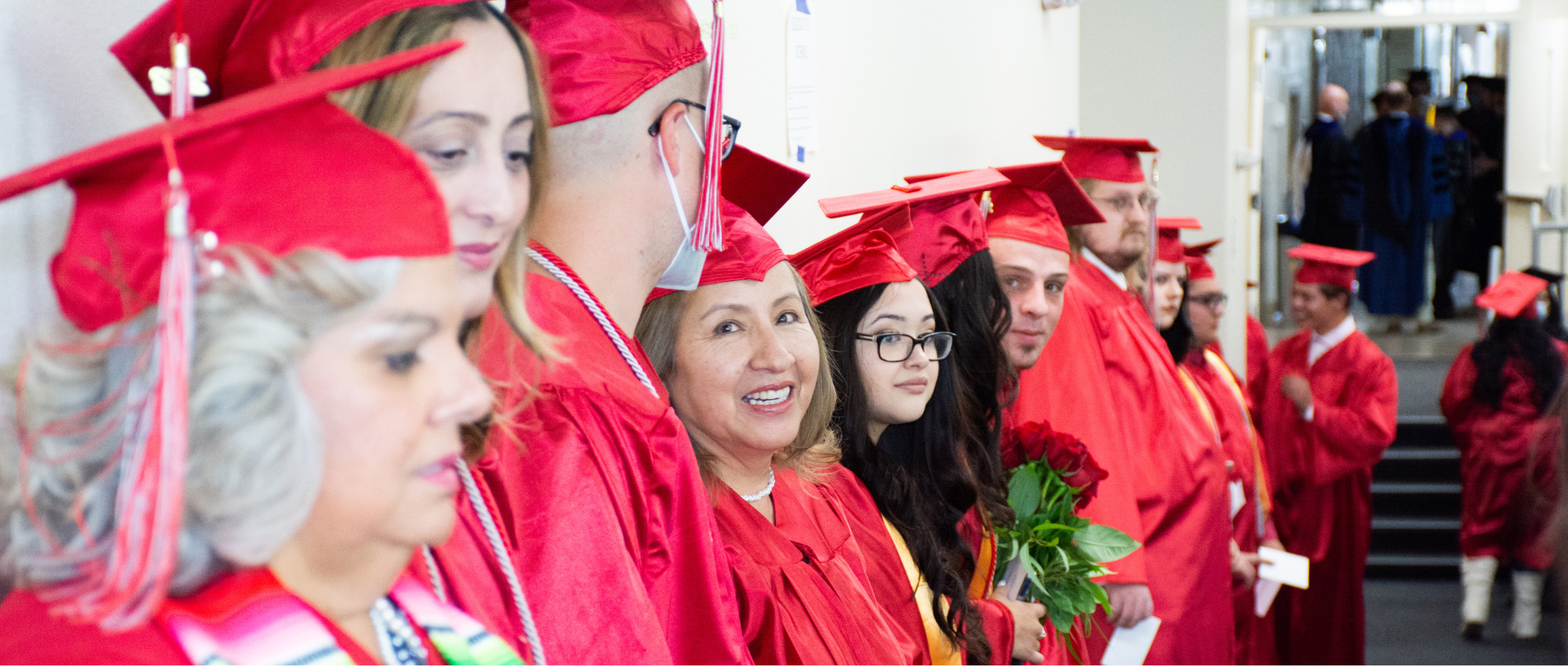 Giving to UNM-Los Alamos
As you reflect on your charitable giving, please consider supporting UNM-Los Alamos. 
Student Success & Support Fund
Your contribution to the UNM-LA Student Needs Fund/General Donations (administered by the UNM-LA Chancellor or their designee) will ensure that our hardworking students can resolve financial hardships that could derail their entire academic semester or year: food insecurity; clothing needs; car repair; gasoline for commuting; rental, utility, childcare assistance; technology gaps.
Questions? Call or write Karen Williams, UNM-LA Director of Development (210) 663-4754 or (505) 313-7602 or karen.williams@unmfund.org. 
For donations other than endowment, please indicate where you would like your contribution directed, such as student scholarships or program development. Or, you may write "Los Alamos Director's Fund" on your check memo and your gift will be directed towards strategic priorities.
Thank you! Your financial support is sincerely appreciated!
Scholarships
If you would like to contribute to a specific scholarship fund or establish a new scholarship fund, please contact the Los Alamos Director of Development, Karen Williams at (505) 313–7602.
Endowment
Donations to the UNM-LA endowment will be matched dollar-for-dollar by the U.S. Department of Education, doubling the impact of everyone who chooses to give.
Giving to the UNM-LA endowment is easy – just click below to make an online gift through the Los Alamos Community Foundation today:
If you would prefer to mail in your gift, please send it to:
Dr. Mike Holtzclaw, Chancellor
UNM Los Alamos
4000 University Drive
Los Alamos, NM 87544