UNM Los Alamos Library 
Created by UNM-LA students in the spring 2021 Comparative Literature course: "The Monster Within."
---
Passcode: d&3vWa9a
---
Spring Semester Library Location and Services
The Library is temporarily located in the lower level of Building 7, Room B 11 (just downstairs from the Library).  The Library will be undergoing a significant renovation during the Spring Semester, and we are very excited about what the renovated space will have to offer! 
You have access to computers, printers, a copy machine and study spaces in the temporary location. Please stop by during open hours or take advantage of our Help Sessions over Zoom.  We are here to assist with your information needs.
---
Library Help Zoom Sessions
Library help Zoom sessions are held on Tuesdays and Thursdays from 11 am to 1 pm. To join a Zoom help session, click on https://unm.zoom.us/s/92361244993. You will be required to enter your UNM Net ID and password. To protect your privacy, you may be asked to hangout in a waiting room if another patron is being helped when you join the session  You will be helped in the order that you signed in. For assistance outside of Zoom help hours, please contact library staff at ulalib@unm.edu and someone will be back to you as soon as possible.
---
Student Arts Journal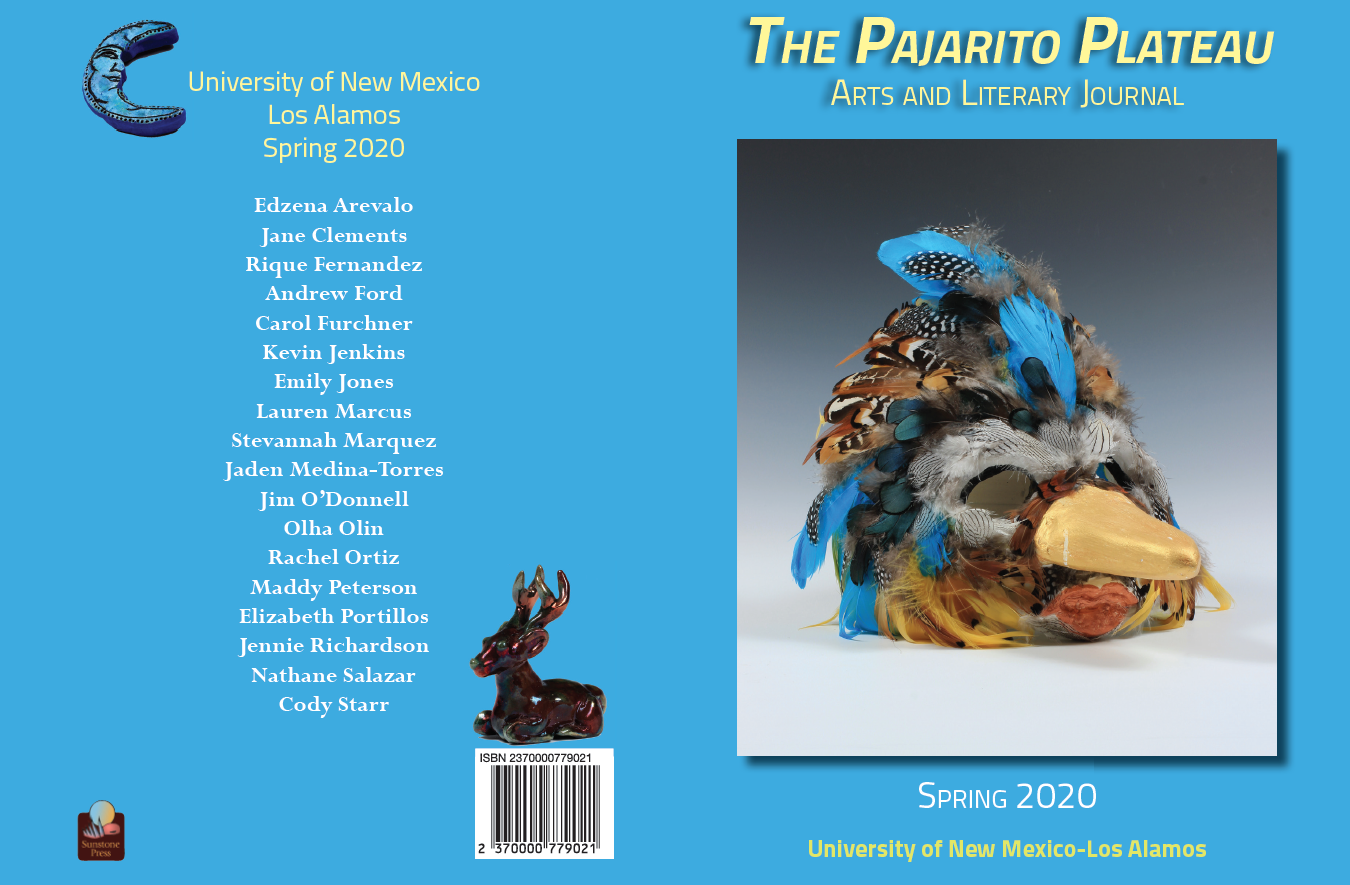 A pdf of the first issue of The Pajarito Plateau Arts and Literary Journal, featuring the artistic and literary works of UNM-Los Alamos students is now available online.  Congratulations to all contributors!
---
Academic Support Center
The UNM-LA Academic Support Center (ASC) is located in building 2.
Online tutoring is now available.
---
The UNM-LA Library welcomes the Los Alamos Community!
Community Patron Services

Spring Hours
Mondays & Tuesdays: 10 am to 2 pm

Phone
505-662-0343
---
Quick Finds
---
Local Resources
---