UNM-LA Participates in LANL Event
September 16, 2019 - Nancy Coombs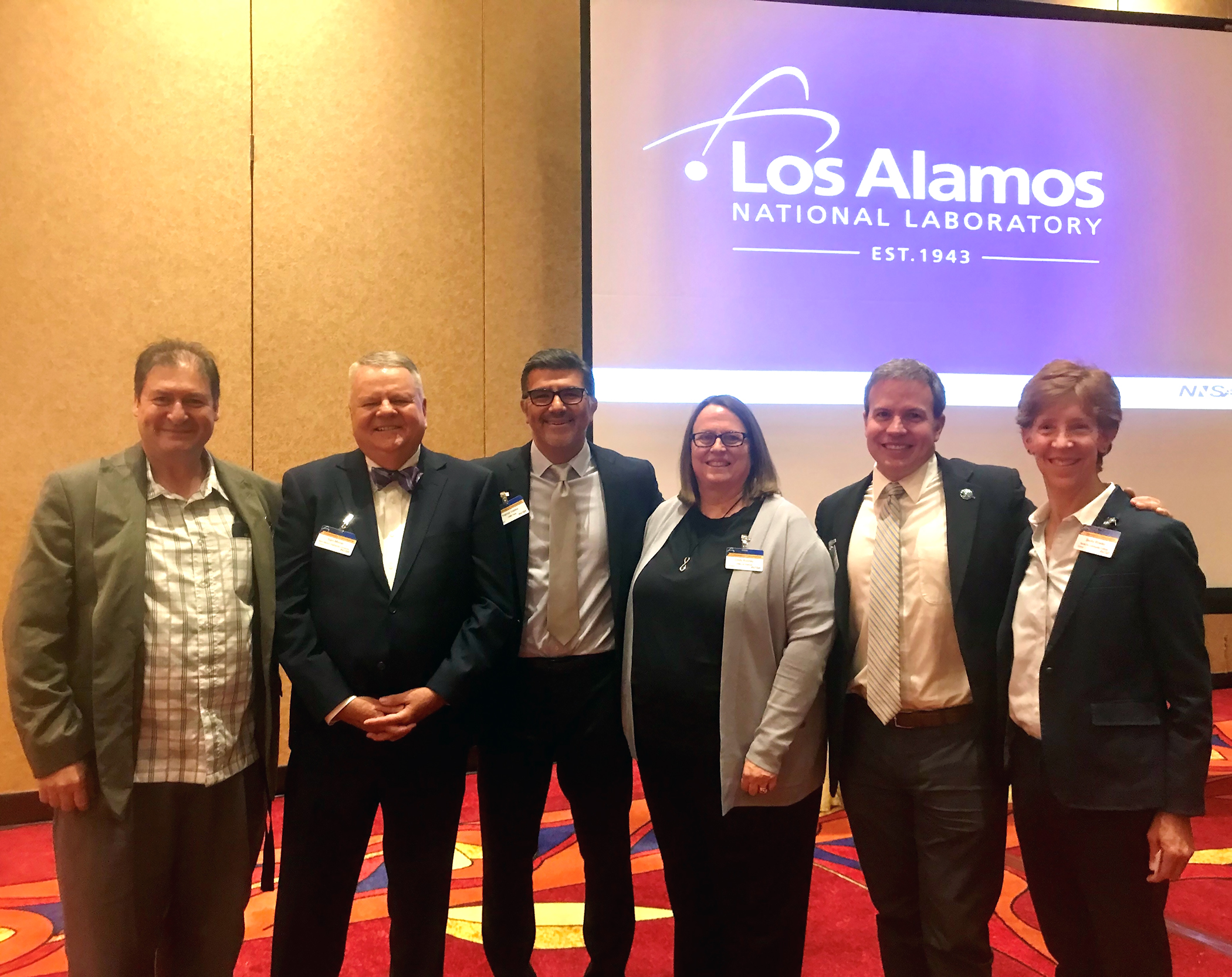 UNM-Los Alamos (UNM-LA) Chancellor Dr. Cindy Rooney, along with a group of presidents and chancellors from other northern New Mexico institutions of higher education, was honored to participate in the Los Alamos National Laboratory (LANL) Community Conversation on Education event on Thursday, September 12 at Buffalo Thunder Resort. University of California (UC) President Janet Napolitano announced Triad's investments in both the LANL Foundation and the Regional Development Corporation (RDC). The RDC will provide funds to local institutions of higher education for workforce initiatives. Their investment will support professional development workshops, accelerated learning programs and paid internships in the region to strengthen STEM education and pathways to careers at LANL.
Napolitano was joined by California Lieutenant Governor Eleni Kounalakis and New Mexico Lieutenant Governor Howie Morales in this recognition of the collaborative effort between the RDC and the six regional educational partners.
"We appreciate Triad's investments to support higher education opportunities and programs in the region," said Dr. Rooney. "UNM-LA is committed to helping LANL meet its workforce needs as we continue to serve our students, local employers and our community."
Along with Dr. Rooney, others who attended representing UNM-LA included Dean of Instruction Dr. Sharon Hurley, Business Manager Bob Harmon and Director of Student Affairs Kathryn Vigil.