SBDC Helps Secure More Than $1.5 Million In Financial Assistance For Area Businesses
January 28, 2018 - Nancy Coombs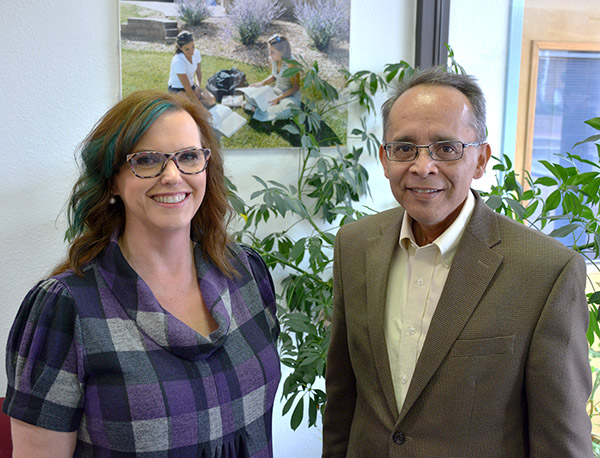 SBDC Director at UNM-LA Joseph Montes explained that there is significant commercial activity throughout northern New Mexico, and many of these businesses want to penetrate new markets both inside and outside the state. The SBDC can work with these businesses, helping them to clarify their vision and work toward achieving their goals.
he Small Business Development Center (SBDC) at UNM-Los Alamos helped secure more than $1.5 million in financial assistance to several of its clients through conventional and alternative commercial lenders in recent months. These clients are seeking to expand and modernize their respective product lines.
 "We have spent much of the past year building a pipeline of commercial loans for our well-qualified clients, and we are now seeing the fruit of those efforts," Montes said. "While many of our clients are budding entrepreneurs seeking to establish themselves in the marketplace, another significant portion of our client portfolio are established businesses looking to expand and strengthen their product and service lines."
The businesses recently assisted by the SBDC in Los Alamos represent a cross section of the small business community from throughout Los Alamos and Santa Fe counties. These businesses are manufacturers and service providers currently in an expansion mode with needs ranging from working capital to commercial real estate.
"We are happy to assist in their expansion and even happier when that expansion results in the creation of new jobs," Montes said.
SBDC Business Advisor Anne Lantrip said, "We are excited about the successes our clients have achieved in the past year. We look forward to helping many more local businesses find greater success in 2018."
If you are interested in seeking assistance at the SBDC, call Anne Lantrip at 505.661.4691 or Joe Montes at 505.662.0337 for an appointment.