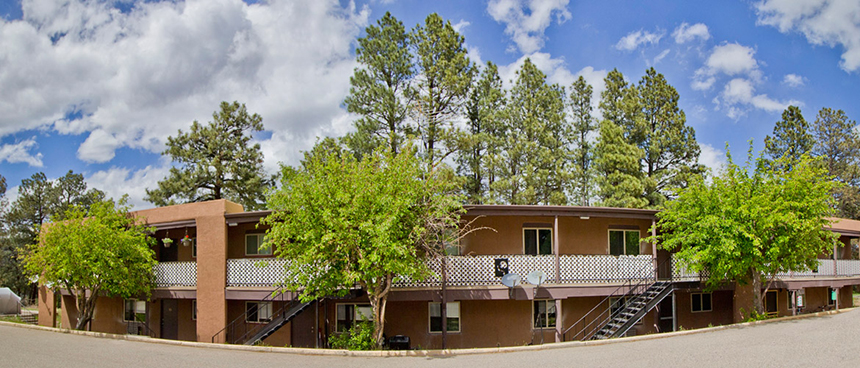 Housing
Student Housing
UNM-LA students have access to a group of designated apartments at the Ponderosa Pines Apartments during the academic year. 
The Ponderosa Pines Apartments, located at 3000 Trinity Drive next to the Reel Deal Theater, are within walking distance of the UNM-LA campus, and also very close to a direct bus route. There are eight 2-bedroom units and one 3-bedroom unit. All units are fully furnished, from furniture to linens to cooking utensils, dish sets and flatware. The complex was recently renovated and features all new carpet and tile throughout, new windows, and bathroom remodels.
Rental agreements will be through Plateau Property Management, but students must be referred through UNM-LA. View more images of the apartments at plateaupropertymgmt.net/properties/ponderosa-pines.
Full-time UNM-LA students who are enrolled in a degree program and in good standing with the university are eligible for the housing. Interested students should contact UNM-LA to verify their eligibility. For more information, contact Kathryn Vigil, Student Enrollment Director, at 505-661-4688 or by email at kaguilar@unm.edu.