Parenting Workshop with Barbara Coloroso
The Juvenile Justice Advisory Board (JJAB) and UNM-Los Alamos invite you to a free parenting workshop, The Bully, the Bullied, and the Not-So-Innocent Bystander with Barbara Coloroso, an internationally bestselling author, parenting expert, and speaker. She has appeared on Oprah, CBS, NBC, ABC, CNN and NPR and has been featured in the New York Times, Time, U.S. News & World Report, Newsweek, and other national and international publications.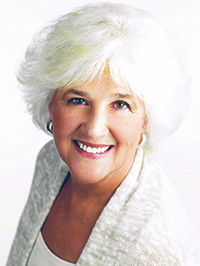 Workshop Schedule
Date: Saturday, September 23, 2017
Place: UNM-LA Campus, Building 2
Time: 8:30 a.m. – 9:00 a.m. Sign-in and Light Breakfast
9:00 a.m. – 12:30 p.m. Barbara Coloroso
Copies of Barbara's books will be available for sale after the presentation.


Registration is FREE due to generous support from JJAB.
Donations are gladly accepted here: http://www.losalamosjjab.com/
Workshop Description
Parenting University presents The Bully, the Bullied, and the Not-So-Innocent Bystander with Barbara Coloroso. Join us for a morning packed with useful information about bullying and its consequences. Learn how to recognize bullying, the steps that you can take if your child is being bullied, what to do if your child is a bully, and the role that bystanders play in the process. Barbara Coloroso will provide the tools that parents and caregivers need to help break the cycle of violence and create circles of caring.
Free Childcare
Children aged 6 Months - Preschool
Childcare for pre-K and younger children will be provided free of charge at the Ark Child Development Center. You may send snacks with your child as long as you avoid anything that contains nuts. Please call the Ark at 662-4822 by Wednesday, September 20 to register.
Children in grades K - 6
Free activities for K-6 children will be provided on site. Snacks will be served. Please call Community Education at 662-0346 to register.
Registration
The workshop is free, but registration is required.
---
Contact information:
Gabe Baca, Program Manager Adult Basic Education
UNM-Los Alamos Community Education
Phone: 505.662.0346
gbaca@unm.edu